Details of the private sector led mini grid program in Nigeria
Electricity access remains low in Nigeria, with 80 million people without access, particularly in rural areas. To address this challenge, Nigeria's Rural Electrification Agency (REA) is implementing the World Bank supported Nigeria Electrification Project (NEP), aiming to scale up investment in mini grid and off-grid solutions.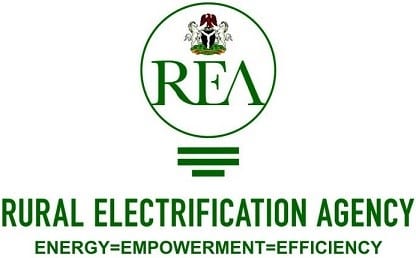 On April 15th, 2019, the REA launched the mini grid and solar home system components of the NEP. The mini grid component aims to extend electricity services to 300,000 households and 30,000 enterprises in rural areas by 2023. The component is private sector led and provides viability gap subsidies to mini grid developers under two funding windows. The first window will distribute viability gap subsidies to 250 sites selected by the REA through a minimum subsidy tender to help kick-start the industry at scale. Under the second window, developers can apply for performance-based grants of US$350 per connection for sites of their choice on a rolling basis.
Funding window 1: Mini grid minimum subsidy tender
The tender will be implemented in two phases. This first phase (launched in April) is for 57 sites across four states—Ogun, Cross River, Sokoto, and Niger for which detailed market intelligence will be provided to the developers through a secure, web-based platform (REA-Odyssey). These sites will be packaged into four lots (one per state) to achieve economies of scale. In the second phase, the remaining sites will be included, to achieve a total of 250 sites.
Successful bidders will be required to build, own, and operate solar hybrid mini grids in the sites they were awarded. Proposals will be evaluated based on quality (technical and commercial business plan proposal) and price (minimum subsidy required) to serve a pre-defined number of customers in each site. The REA will provide performance-based grants per connection, the amount of which will be determined competitively through this tender. The grants will be disbursed after verification of customer connections and satisfactory service delivery.
The selection process will be in two stages: 1) Initial Selection stage, and 2) Request for Proposal (RFP) stage. The REA issued the Invitation for Initial Selection on April 12th, 2019. The Initial Selection Document can be downloaded here. Interested Applicants should submit their applications in hard copy to the REA by 12:00 noon (WAT) on June 3rd, 2019. The RFP stage is expected to open in July 2019.
Funding window 2: Mini Grid Performance-Based Grants Program
The Mini Grid Performance-Based Grants (PBG) Program aims to close the viability gap for mini grids developed on a spontaneous basis. Grants of US$350 per connection are available on a first-come first-served basis. Eligible projects are solar hybrid mini grids in unserved areas. Applications for performance-based grants will be accepted on a rolling basis until available funds are exhausted (US$80 million). The grants will be disbursed after verification of customer connections and satisfactory service delivery.
The application process will be in two stages: 1) qualification stage, upon which developers are admitted into the program; and 2) site-specific technical design verification, during which projects are assessed against the minimum technical specifications of the program. The REA opened the qualification stage on April 15th, 2019. Interested Applicants should register here. Once registered, Applicants will be directed to the REA-Odyssey platform, where the full application process is hosted.