Supercritical geothermal (SCGT) resources have the potential to meet a significant portion of New Zealand's future energy needs while helping to meet climate policy commitments.  Based on GNS Science's research, Castalia's economic analysis found that SCGT could supply up to 30,000 GWh of electricity per year, at least three times the current output of conventional geothermal. SCGT can also deliver the trifecta of low-cost, zero-emissions, and reliable electricity with minimal land requirements. By reinjecting extracted gases underground, SCGT systems could operate essentially as zero-emission plants.
SCGT also offers efficient green heat for industrial uses like dairy processing and wood pellet production for use as low-carbon solid fuel.
Our analysis suggests that grid-connected SCGT electricity generation could become a reality by 2037. This ambitious timeline requires advancements in research and development (R&D) and strategic policy support in the near term. Castalia's modeling indicates SCGT could provide either 1365 or 2050 MW of new renewable capacity post-2037, depending on whether thermal generation is permitted. Under a thermal generation permitted scenario, SCGT could make up a substantial portion of new generation capacity even when competing with the lowest-cost wind and solar energy projects.
To achieve the 2037 goal, we recommend policymakers recognize SCGT's immense potential for affordable decarbonization and consider granting environmental consent for exploratory wells.  Proactive collaboration between research institutions, mana whenua and landowners, private sector energy companies, and government agencies is vital to spurring the timely investments in innovation needed to tap into this next-generation renewable resource.
Access the full report here: Economic-Value-of-Supercritical-Geothermal.pdf
Access our slide deck, presented to GNS Science, mana whenua representatives, private sector investors, and energy experts during the New Zealand Geothermal Workshop: Supercritical-Geothermal-Presentation.pdf
Find more information about the 'Geothermal: Next Generation' project led by GNS Science.
/
by admin
https://castalia-advisors.com/wp-content/uploads/2023/12/pexels-daniel-torobekov-11258459-scaled.jpg
1553
2560
admin
https://castalia-advisors.com/wp-content/uploads/2019/03/castalia-logo-white_transp.png
admin
2023-12-01 17:05:14
2023-12-01 17:41:00
Tapping into the Next Geothermal Frontier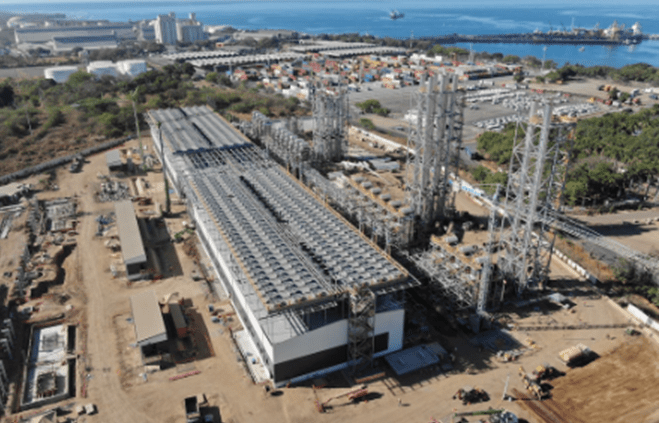 Castalia recently finalized a report to analyze the development impact of Energía del Pacífico (EdP), the 380MW liquid natural gas (LNG) regasification facility and gas-fired power plant, in El Salvador. The project has delivered significant value to El Salvador's energy sector by by displacing generation from dirtier and more expensive thermal plants. Also, introducing LNG in El Salvador's energy matrix has resulted in reduced generation costs, increased energy security, and flexibility  and reliability of the system.
Overall, using LNG has strengthened the sector's ability to bear the impacts of the changing climate, building much needed resilience into a previously vulnerable sector. EdP currently meets 30 percent of total demand.  EdP has enabled El Salvador to keep the lights on despite the reduction in rainfalls caused by "El Niño", which started in June 2023 and has reduced water levels at hydropower facilities by 26 percent compared to the previous year.
Introducing LNG has reduced greenhouse gas emissions (GHGs). On average, EdP emits about half of the GHG emissions per MWh compared to power plants running on HFO. By displacing domestic oil generation, EdP reduces GHG emissions by nearly 400,000tCO2e annually for the next 20 years, significantly contributing to the Government's pledge to reduce its annual energy sector emissions by 640,000tCO2e by 2030 as part of its National Determined Contributions (NDCs).
Access the report here: Development Impact Study for Energía del Pacífico EdP
Sources:
/
by admin
https://castalia-advisors.com/wp-content/uploads/2023/10/download.png
461
659
admin
https://castalia-advisors.com/wp-content/uploads/2019/03/castalia-logo-white_transp.png
admin
2023-10-13 17:52:19
2023-10-13 18:02:42
The Impact of LNG on El Salvador's Energy Transition and Economic Development

Climate funds have great potential to improve the efficiency of underperforming water utilities. Castalia developed a concept for a Climate Fund for Water and Energy Efficiency Performance-based Contracts (PBCs).  
Globally, water utilities lose 126 billion cubic meters of water every year, totaling a loss of US$ 39 billion per year. The cost of pumping and treating lost water plus the lost profit of water that is not sold generates huge financial losses for utilities. Non-revenue water (NRW) is the measure of water lost due to leaks, theft, or inaccurate metering. High NRW levels deplete valuable water resources, increase the climate footprint, reduce the financial sustainability of water utilities, and result in poor water service provision. Additionally, pumping water that is lost in the sanitation and distribution process results in wasted energy. Addressing NRW reduces greenhouse gas emissions in the form of saved water and energy and enables utilities to provide reliable water services.   
PBCs are 68 percent more effective at addressing utility's water losses and inefficient use of energy compared to NRW initiatives undertaken by utilities alone. PBCs allow utilities to engage specialized private sector firms to provide NRW reduction services while enabling utilities to retain control of ownership and operations. Developed as a results-driven framework, PBCs link payments to the achievement of specific targets such as reducing water losses and enhancing revenue collection. They also include financial penalties for not meeting targets, transferring project risk from the utility to the contractor. PBCs also foster transparency and accountability by establishing clear performance benchmarks, thereby ensuring that service providers remain accountable for their progress.  
Even though PBCs are a demonstrated solution to saving water and energy globally, the wide-spread implementation of PBCs has been limited, particularly in some regions. Some challenges of implementing PBCs include high transaction costs for individual projects, lack of technical capacity in utilities, and lack of fiscal space to finance project preparation and implementation. In the Caribbean, for example, the geography of the countries leads to small-sized projects. Therefore, transaction costs for developing PBCs in the Caribbean are high, making projects financially unviable before they even start.  
A climate fund for water and energy can support the uptake of NRW and energy efficiency PBCs. A fund designed to bring together development finance institutions and the private sector would support the creation of standard PBC contracts for water utilities, provide technical support for implementation, aggregate multiple projects, and mobilize climate finance more efficiently for aggregated PBCs. 
Involving multilateral organizations to create and manage funds for the widespread adoption of PBCs for non-revenue water reduction increases the chances of effective implementation. Development finance institutions have the capacity, connections, and trustworthiness to guarantee effective collaboration with government, utilities, public and private investors, and service providers. Additionally, their reach enables the adoption of PBC's in multiple countries, reducing the cost of project implementation.  
A fund like this would also be eligible to attract climate finance due to the nature of the work which results in saving water and energy. Climate finance is also more attractive to utilities because it is easier to access and cheaper than commercial finance.   
For more information about the Fund concept developed by Castalia, download the following document available in English and Spanish.
Sources:
R. Liemberger, A. Wyatt; Quantifying the global non-revenue water problem. Water Supply 1 May 2019; 19 (3): 831–837. doi:
https://doi.org/10.2166/ws.2018.129
/
by admin
https://castalia-advisors.com/wp-content/uploads/2023/09/MicrosoftTeams-image-12.jpg
879
1364
admin
https://castalia-advisors.com/wp-content/uploads/2019/03/castalia-logo-white_transp.png
admin
2023-09-15 17:22:00
2023-09-15 17:22:00
Unlocking the Power of Partnerships to Tackle Water and Energy Losses