Ukraine Launches Concession Tenders for Ports of Olvia and Kherson
September 23, 2019 | Transportation
Ukraine's Ministry of Infrastructure has launched the tenders for concessions for the port of Olvia and the port of Kherson. These two transactions are intended to pilot high quality public-private partnerships that both attract private investment and protect the interests of the public sector.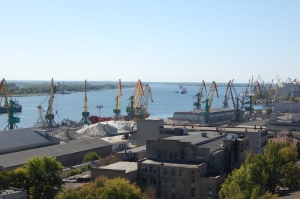 All publicly-owned ports in Ukraine face barriers to development due to Government budget constraints. These concessions will enable the two ports to attract investment to meet market needs, improve their competitive position and enhance operational efficiency. IFC, with the support of EBRD, is the lead transaction advisor. Castalia is leading the commercial, technical and legal advisory team supporting IFC.
An investor roadshow, hosted by the IFC and EBRD, will be held on 1 October 2019 in Odessa. Tender documentation is publicly available at the links below.
Kherson Tender Documents (ENG)
Kherson Tender Documents (UKR)
Kherson Order Terms – Announcement