Webinar: Tunisia Solar Market status update
February 14, 2018 | Energy
"Plan Solaire Tunisien" or Tunisia Solar Plan was adopted by the Tunisian Government in 2009. The intended outcome of the plan is to create 4.7 GW of renewable energy capacity by 2030 which includes the use of solar photovoltaic systems, solar water heating systems and solar concentrated power units, implemented by STEG.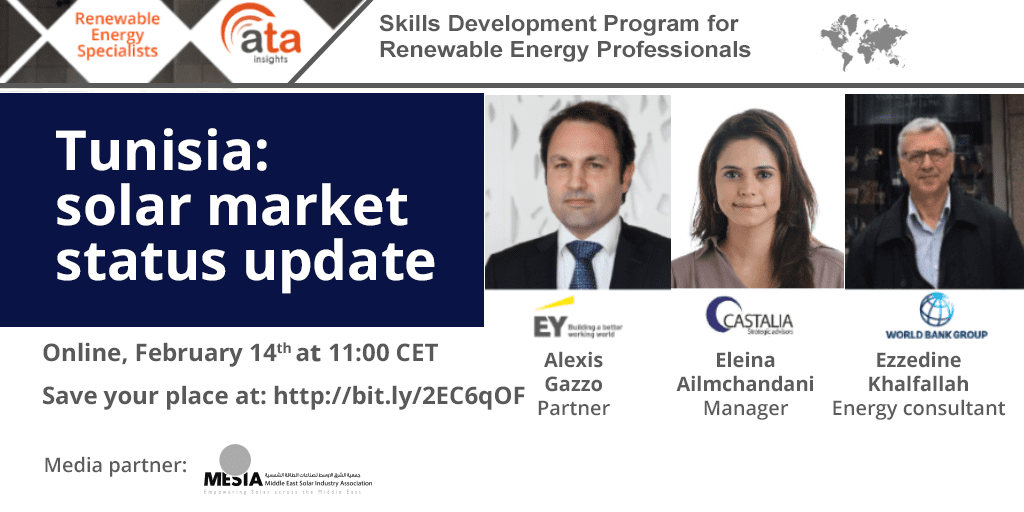 The speakers give an update on the status of current and upcoming tenders in Tunisia, and consider the opportunities they create for companies across the solar value chain. They provide understanding of the impact of renewables on Tunisia's economic and social development, including new business creation. Finally, the experts talk about the role of renewables in meeting future energy demand, safely and affordability.
To watch the webinar, click here.