GOVERNMENTS, REGULATORS AND INTERNATIONAL AGENCIES
Designing systems for resource and ecosystem management
We help public sector and international agencies to…
Design systems for optimal management and allocation of natural resources such as water, land, fisheries and minerals. We work on economic and regulatory models that tackle the hardest resource management problems, including controlling nutrient balance in waterways and promoting biodiversity.
Castalia assessed the effects of a proposed carbon tax on the small and medium-sized trade-exposed manufacturing firms in Australia, and the likely costs to the economy. Australian small and medium sized manufacturing businesses face strong competition from Asian and other firms. A unilateral carbon tax in Australia would increase costs only for Australian businesses reducing investment and employment in Australia without reducing global emissions.
Read more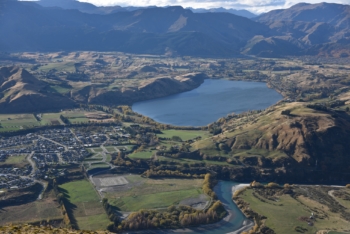 Castalia showed it was economically justified to invest in cleaning Lake Hayes, and that the economic benefits exceeded the costs of the cleaning options. The local community was increasingly unhappy about the water quality of popular amenity Lake Hayes. Environmental engineers gave the Otago Regional Council three clean-up options, but the Council wanted to know if the money was worth spending.
Read more